Downloads
You will find a selection of information on this page which you can download.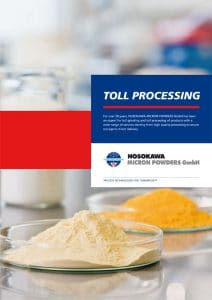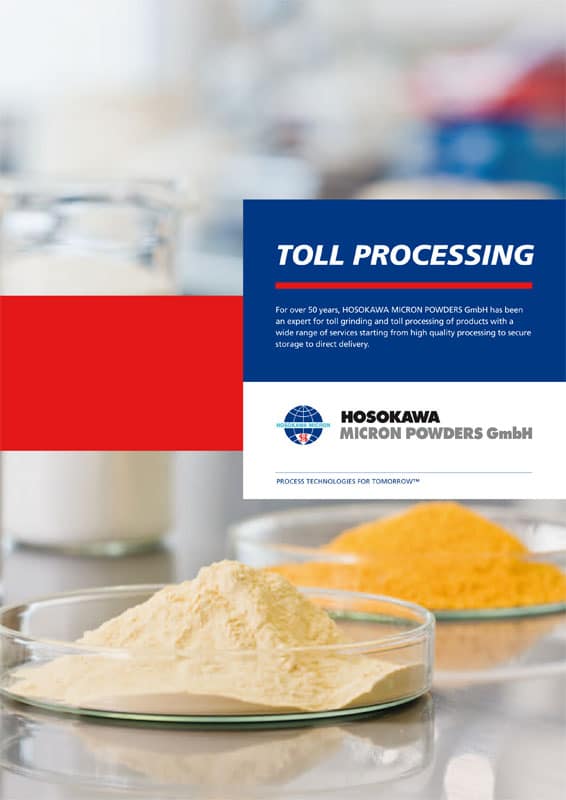 Brochure
Toll Grinding / Toll Processing
Download pdf (1,5 MB)
General Terms of Business
Download pdf (1,5 MB)
In order to open the PDF-files offered here for downloading, you need the Adobe Acrobat Reader add-on program, which you can download from the Internet free of charge. Click
here
for the current version of Acrobat Reader.
Hosokawa Micron Powders GmbH
Welserstr. 9
51149 Köln, Germany